Misson: High tech civic

05-27-2005
Join Date: Oct 2002
Location: Colorado USA
Posts: 6,747
Rep Power:
268


Misson: High tech civic
---
Got this done, did it all myself. took me a while but i did it. it is kinda ghetto, but no one sees the trunk, and it oes the job.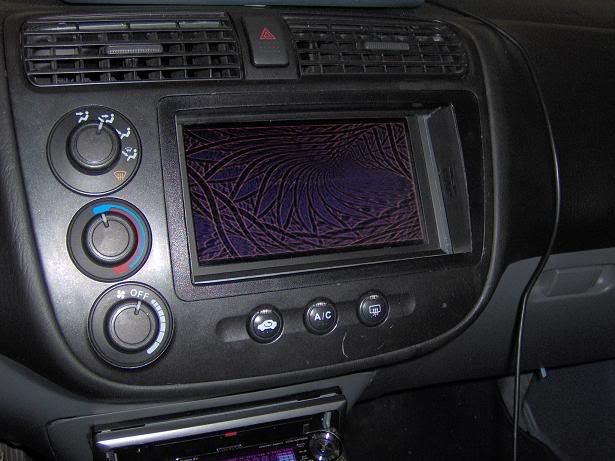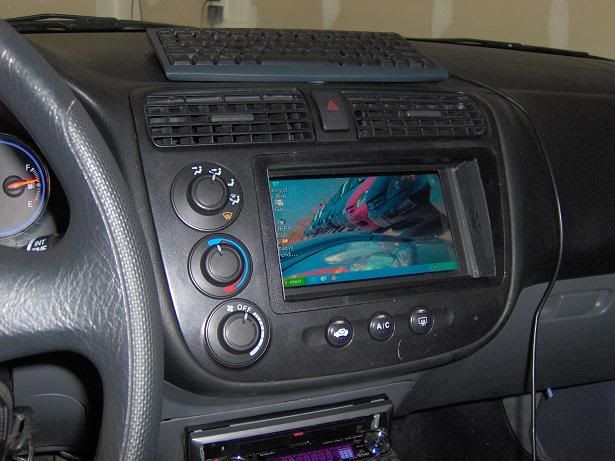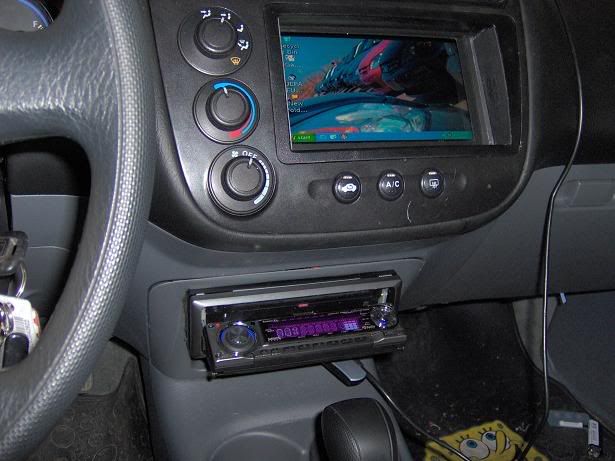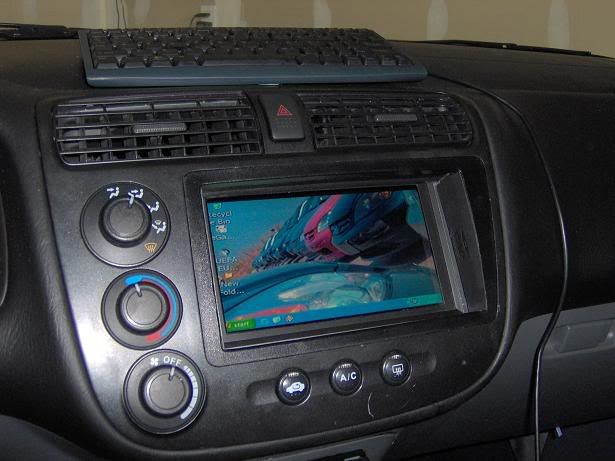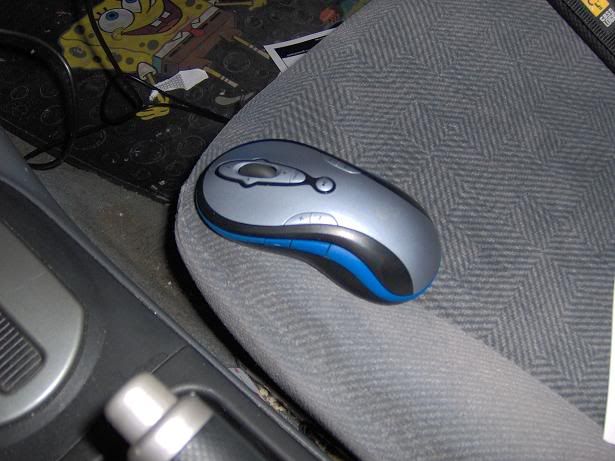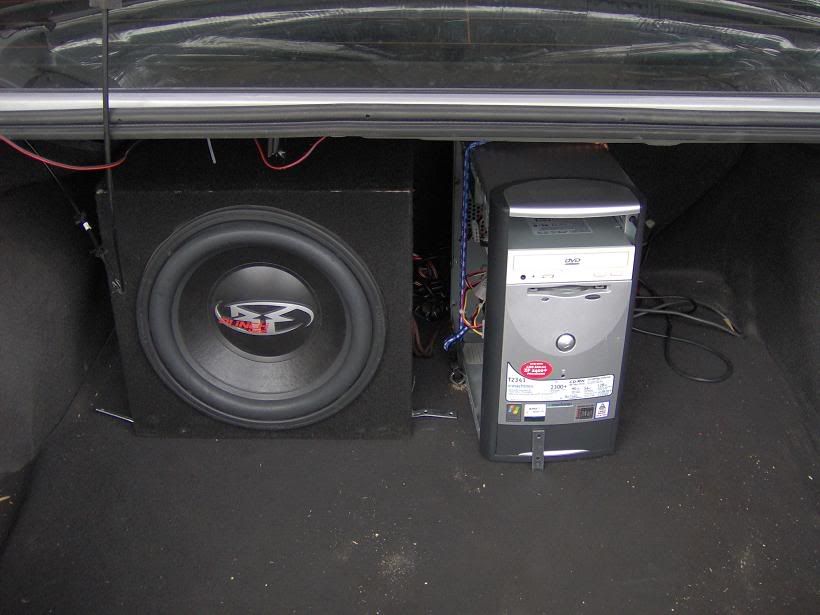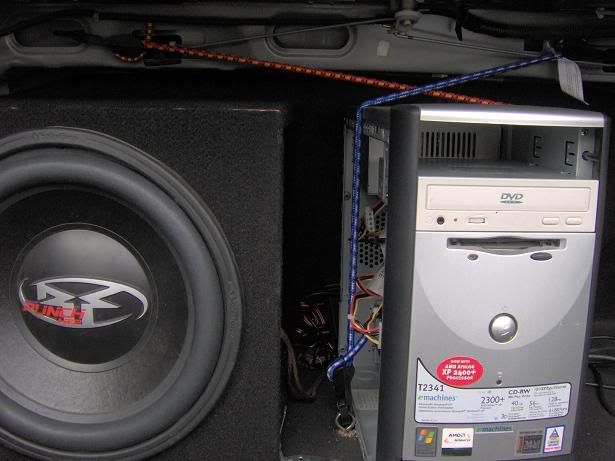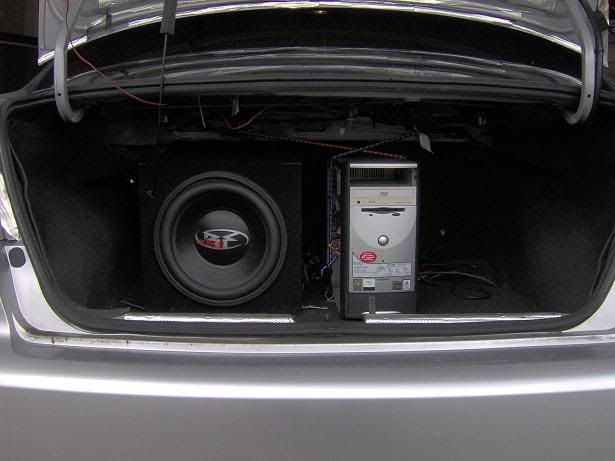 So, what i did, got a built in screen into the dash. relocated my deck (which was the hardest part. Put my home desktop in the trunk. connected the screen through S-video. connected the sound card to the AUX of the deck. put a USB hub under the deck. powered the computer by a power inverter connected streight to the battery.
so now i have a GPS system in my car. plus i have my 15GB of music, paying all the time with winamp visuals. and music videos.
the mouse i am using is a wireless media mouse. i use it as a remote to controll my volume, and scroll through music.
this is a summery of the wiring

05-27-2005
Yes, it's an Acura EL
Join Date: Dec 2002
Location: 416-905, Ontario, Canada
Age: 41
Posts: 8,279
Rep Power:
283





Looks GREAT! If I might make a suggestion or two:

1) Mount the case further away from the sub. Any way you can decrease EMI and reduce vibration to the HDD, you should look into. Especially with an inverter, they're often very sensitive to noise.
2) Mount the case (or at least the HDD) sideways, so the head, when banged around, will be mostly side to side within the drive housing and not up and down on its spindle. This will help your hard drive live longer. Speaking of hard drives:
3) Do yourself a favour and get a 2.5" laptop hard drive (plus adapter kit), and run your system off that. 3.5" hard drives weren't meant to be jostled around but laptop drives were intended to take a light beating. You can tell just by the shock ratings on each drive, the laptop ones are at least DOUBLE the shock ratings of conventional SATA or IDE 3.5" drives.


Welcome to the dark (high tech) side! Remember to keep your eye on the road! BTW what GPS software are you running?

05-27-2005
Boredom causes changes ;)
Hey! Look At Me!! I'm a Supporting Member!!
Join Date: Apr 2004
Location: Montreal, Quebec, Canada
Age: 39
Posts: 2,525
Rep Power:
209



You forgot to mention your collection of
other
materials which were found within your folders
Looks like you definitely had fun working on your set-up player.. I'm sure there is plenty more in store for you
Thread
Thread Starter
Honda Civic Forum
Replies
Last Post
Mechanical Problems/Vehicle Issues and Fix-it Forum
Mechanical Problems/Vehicle Issues and Fix-it Forum