Civic Coupe EJ1 Honda Cup Race Car Build Thread

08-15-2013
Civic Coupe EJ1 Honda Cup Race Car Build Thread
---
Hey guys,
When I first started this build, I never intended to go as far as this. Was just meant to be a nice B Series weekend car. lol
Things have changed from the start of the build, but you get to see that through the build thread I'm posting on here.
Engine:
B18C1 Ė 1800cc Dohc Vtec Motor
Wiring De-loomed
Full A/C and Heater system removed
Manual Steering Rack
Hondata S300J ECU
Innovative 85A Solid Engine Mounts
Solid Torque Mounts
Silicon Radiator Hoses
Buddyclub 4-2-1 Headers
Buddyclub Pro Spec Cat back Exhaust
Password JDM Thermal Intake Manifold Gasket
Password JDM Sump Baffle Plate
Skunk2 Pro Series Intake Manifold
Skunk2 Carbon Composite Fuel Rail
Spoon 70mm Throttle Body
Spoon Spark Plug Leads
NGK Iriway 8 Spark Plugs
P2R Racing Throttle Body Thermal Gasket
Tomei Fuel Pressure Regulator
AAP Fuel Pressure Gauge
Walbro Intake 190l/h Fuel Pump
CTR N1 Crank Pulley
DC2 Aluminium Radiator
Slim Radiator Fans
Jís Racing Thermostat
Buddyclub Fan Switch
Jís Racing Magnetic Sump Bolt
Simota Intake Pipe Heat Wrapped
Blox Velocity Stack and Filter
Odyssey PC680 Battery
Engine Bay Dress Up:
Password JDM fender Washers
Password JDM Aluminium Radiator Stay
Passowrd JDM Solenoid Cover
Skunk2 Reservoir Socks
Password JDM Carbon Spark Plug Cover
Custom Oil Cooler Set Up
Custom Oil Breather Set up
Moroso Race Sump
Spoon Sump Heat Sheild
Suspension/Handling/brakes:
Tein Flex Suspension
Buddyclub P1 Racing Front Camber Arms
Buddyclub P1 Racing Rear Camber Arms
Buddyclub Roll Centre Adjusters
Energy bushes front and rear lcaís
Password JDM Shifter Bushes
ITR 1 Inch Brake Master Cylinder and Booster
Cusco Brake Master Cylinder Stopper
ITR 96 Spec Front Sway Bar - Nolathane Links
ITR 96 Spec Rear Sway Bar - Custom Solid Endlinks
ASR rear sub frame brace
CTR Front and Rear Hub/Brake Conversion
EG6 Proportional Valve
Spoon Twin Block Front Callipers
Znoelli Slotted Brake Front Discs
Endless High Comp Front Brake Pads
Mugen Rear Slotted Brake Discs
Bendix Ultimate Rear Brake Pads
Goodridge Braided Brake Lines Front and Rear
Ultra Racing Front Upper 3 point brace
Ultra Racing Rear Upper 2 point brace
Ultra Racing Front Lower 2 point brace
Ultra Racing Fender Bars 3 point brace
8 Point Weld in Roll Cage built by SpeedFactor
Spoon Subframe Rigid Collars
Drive-train:
Y21 Gear Box Casing
OS Giken Close Ratio Gear Kit
OS Giken LSD
Gear X 4.9 Final Drive
Gear Speed Carbon Sychros
Gear Speed Hardened Sychro Hubs
Ogura Racing Hyper Single Clutch Kit with Chromoly Flywheel
ARP Flywheel Bolts
Interior:
EG6 SiR Cluster
Defi Oil Temp, Oil Pressure, Water Temp Gauges
Apexi RSM
Bride Carbon Kevlar Zeta IIIís
Buddyclub Super Low Down Seat Rails
Silvester 4 point harnessís
Momo 350mm Steering Wheel
Momo Boss Kit
NRG Quick Release
Password JDM Carbon Fuel Pump Cover
Painted Saturn Black Interior
Painted Pink Roll Cage
Fastlane Extended Short Shifter
Buddyclub Type B Gear ****
Sparco Window Net Drivers Side
Exterior:
RX7 Series 6 16x8 Wheels
Hankook Slicks
Buddyclub Aluminium Extended Wheel Nuts
WSX Front Lip
Speed Factory Carbon Fiber Bonnet
Speed Factory Carbon Fiber CSL Boot
SSP Brake Ducts
Roof Wing
AAP Orange Corner Indicator Housings
Password JDM rear Tow Hook
Dyno Tune: 147.3 kw at the Wheels
Takata 4 point harness
BuddyClub rear camber arms
Full size aluminium radiator
Skunk2 Carbon composite fuel rail
J's racing magnatic sump plug
Beaks SRK to fit Integra Type R rear sway bar
APR Carbon Canards
BuddyClub Spec 3 Pro Exhaust
Hasport Auto to Manual Mount
Tein Type Flex
Hy-tech style tri-y headers, heat wrapped
Password JDM sump baffle plate
Password JDM Took Hook
Rear Integra Type R sway bar, alot bigger then stock one
Civic type r brake/hub conversion front and rear with Accord Euro R rims
Update: 19 August 2009
ITR 96 Spec Rear Sway bar fitted with Beaks SRK and Beaks lower tie bar fitted as well
Buddyclub P1 front camber arms fitted as well.
Skunk2 Intake Manifold (had this bored out to match the 68mm throttle body)
Skunk2 68mm Throttle Body
Skunk2 68mm throttle body pwns stock

Had the intake mani matched to the throttle body
All sound deading removed.
PasswordJDM carbon fiber fuel pump cover.
Blox velocity stack and filter (still need to get hose clamps) :
AAP quick release:
Goodridge braided lines fitted
Civic N1 pulley fitted
Windows removed. Getting ready for the cage to be fitted
Dash and heater removal.
Loom nightmare!
Bride Zeta III Carbon Kevler
Car being dropped off this to SpeedFactor for the cage to be done
8 point roll Cage fitted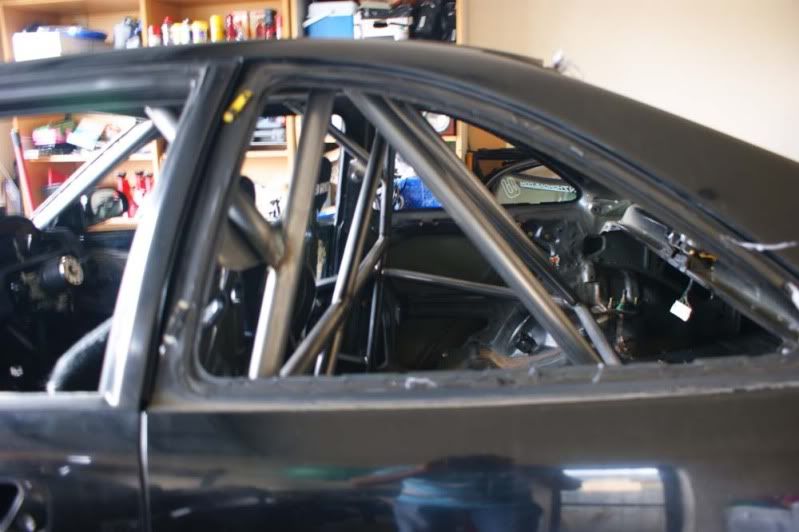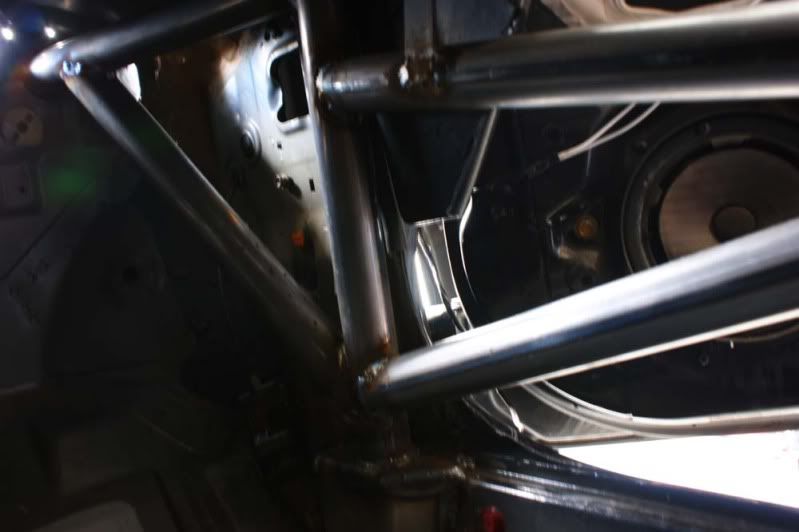 08-15-2013
Re: Civic Coupe EJ1 Honda Cup Race Car Build Thread
---
More parts
PSW JDM Cam Seal
Hondata S300
Skunk2 Socks
Tomei Fuel pressure reg kit
PSW JDM Shifter Bushes
PSW JDM Solenoid Cap
AVS Power Thermastatic Oil Cooler
J's Racing Carbon Fiber Duct
J's Racing Thermostat and Fan swtich
Cage and Interior painted
Engine bay de-loomed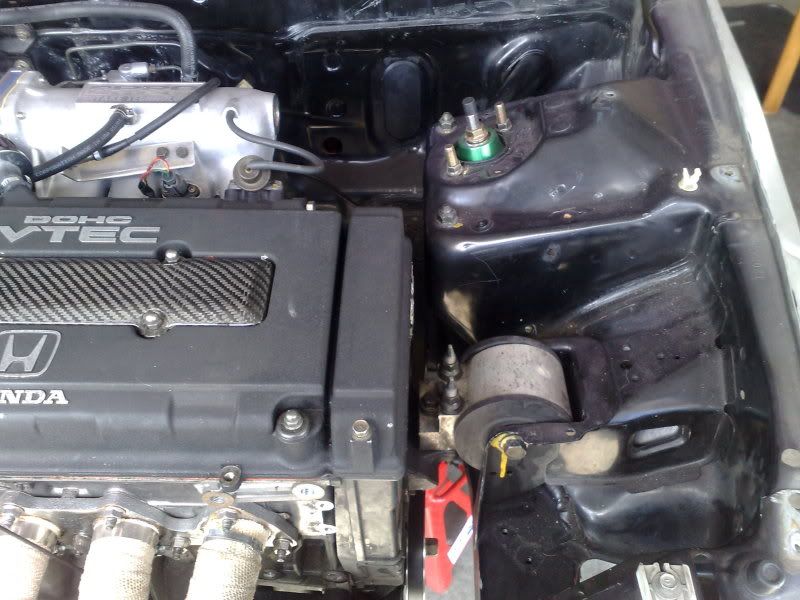 Harness mounts fitted
Ultra Racing fender braces fitted
Tomei fuel pressure regulator system fitted
More Progress: (Feb, 2010)
Got a few fittings and braided line for my Tomei fuel pressure reg.
(March, 2010) Small update, have the windows fitted back on now. And got a Odessey PC680 dry cell battery
(April 2010)
Hey guys,
Car is now running, heres a vid. thats not me init, its my mate, hes abit of a noob lol
http://www.youtube.com/watch?v=FqmEZmzQUec
[hr]Rear LCA's now with custom Energy bushes
Cage Padding:
Harness Eye Mounts
(Feb, 2011) - As promised, an update from the most useless member on here lol
Alright so when I last left, I had posted pics of acquired cage padding and harness eye bolts and also my new civic coupe which I got as a daily hack. A few things has happened since lol . Ok i think I will start with.....
Front lower arms fitted with energy bushes
Rear lower arms fitted with energy bushes - 98 Spec ITR rear lower arms, there beefier then 96 spec ITR ones
Innovative Solid 85A engine mounts in
Dry cell battery bracket acquired
Ultra Racing front lower 2pt and rear upper 4 pt
cage padding pretty much done at this point
My mate made a plate to bolt the battery down to
He also made a plate for my ecu to set higher up under the dash
Engine bay fuse box under dash and easy access as well
Fire Extinguisher mounted
So at this point now in the build I got a new job working for Buddyclub NZ. So access to some goodie
Dual Bend Short Shifter
Also did end up going to an ASR brace
Walbro Fuel Pump F20000141-400-846 With Install Kit
Buddyclub super low down seat rails - which are now fitted to the car
Spoon calipers I got for a good deal second hand
At some point I forgot to take photos.
Car is now running Buddyclub Headers and Buddyclub SF 15x7 , +35offset wheels as well. Theres bound to be things I forgot to take photos of and mention.
This is how the car looked like at recent car show
Basically all that's left now is to get the Hondata tuned . Install my Buddyclub Roll Center Adjsuters and a wheel alignment. Can't wait
Thanks for looking
(July 2011)
(Sep, 2011)
Small update:
Managed to get my hands on:
Defi 62mm white face water temp gauge
Defi 62mm white face oil temp gauge
Defi 62mm white face oil pressure gauge
GReddy oil sandwich plate
GReddy water temp hose sensor
Defi Control Unit version 2
All wiring for sensors and daisy chain cables

08-15-2013
Re: Civic Coupe EJ1 Honda Cup Race Car Build Thread
---
Got a Hans Pro Device with bag to keep me safe!
To accompany the Hans, got a Arai GP5W helmet
Got some rice for the helmet off the ebays. Also came with Visor conversion kit, if I want to run one.
Right it's been an overdue update, so straight into it then.
Decided to do a rocker cover vent system, so removed the black PVC box behind the block and blocked it off. Had a friend make me a block bung and a baffled catch can. Running -12 Fittings and lines for this.
Also got a Moroso Sump and fitted an Oil Cooler set up with Thermostatic sandwich plate.
Ended up ditching the crap Skunk2 Pro Series Throttle body, I had a guts full of it jamming open once it got hot. I was lucky enough to know someone going to K Series set up, so I managed to buy there 70mm Spoon Throttle body.
All this was fitted the night before going testing! lol
Couple of weeks later, competed in Motul Honda Cup:
Currently I am building a new gear box set up. A OS Giken close ratio kit with OS Giken Plate LSD. Gear X Carbon Sychros, Gear X 4.9 Final Drive and Gear X Hardened Synchro Hubs. Just waiting for the Gear X components to arrive.
Also managed to get a Ogura Hyper Single Clutch with Chromoly Flywheel and ARP Flywheel bolts.
While waiting for the Gear X bits for the box. I bought some Spoon Leads :P
This is a in between update, things I forgot to post:
Buddyclub Roll Center Adjuster and Blox Extended wheel studs:
Mugen Rear Rotors:
Changed to a Fastline shifter:
Fitted SSP Brake Ducts and WSX Lip:
Random pics:
Couple of weeks ago RHD Japan had a Spoon sale. So a friend and myself ordered a set of Spoon Rigid Collars and Spoon Sump Shield each.
Gear X Final Drive, currently have it being crack tested and shot peened, so just waiting for it to come back to put the box back together!
Hardened synchro hubs and Carbon synchro's!
Small update:
Finally had the fittings put on the gear box casing. This is just future proofing so I can run a gear box cooler for Enduro races etc later on.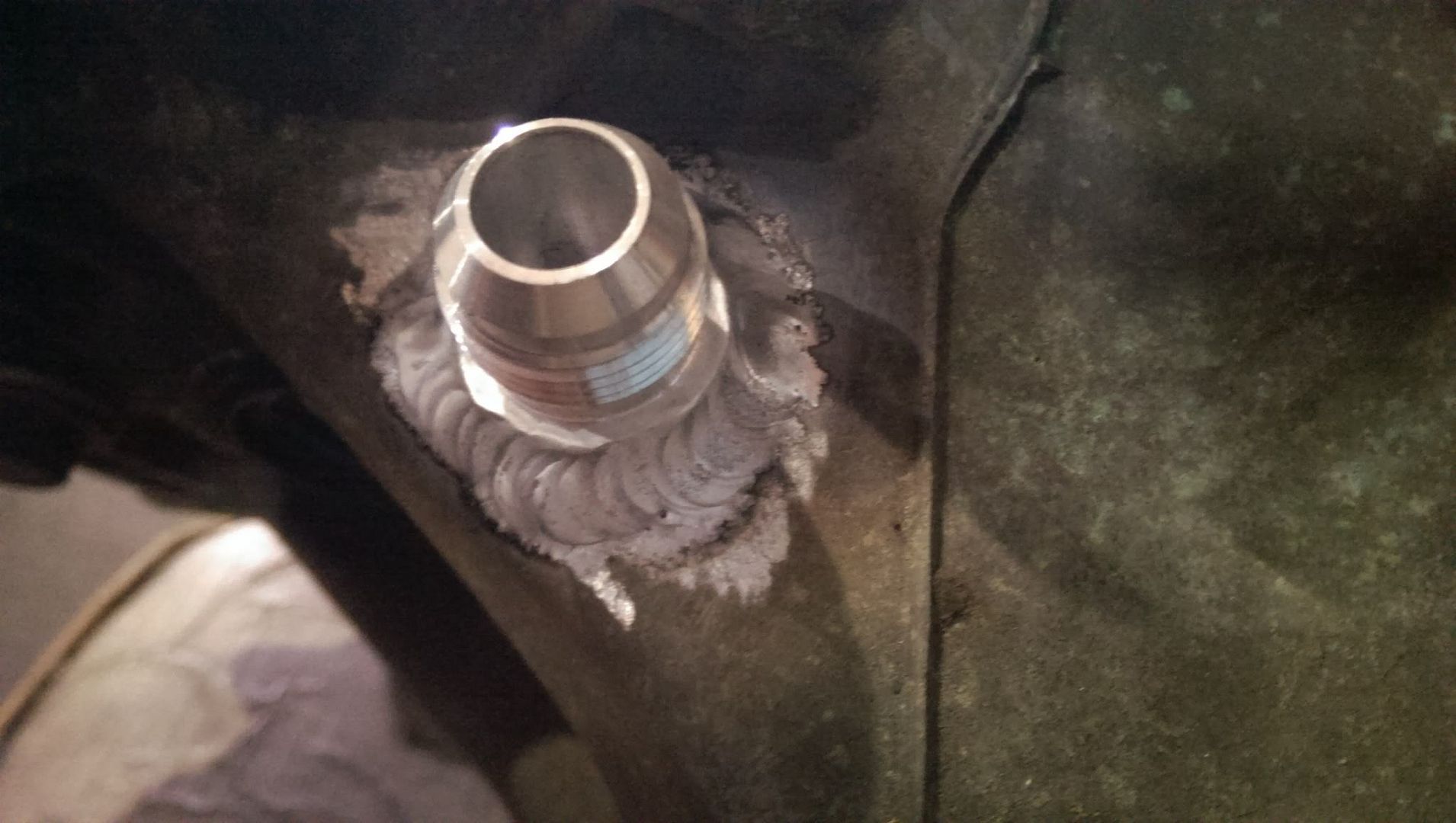 08-16-2013
Registered!!
Join Date: Feb 2011
Location: Midwest
Posts: 454
Rep Power:
102


Re: Civic Coupe EJ1 Honda Cup Race Car Build Thread
---
1.) Insanity but awesomeness
2.) I'm completely jealous of your skill with cars
3.) I don't even normally like this gen of civics but this one is the exception.





08-16-2013
Re: Civic Coupe EJ1 Honda Cup Race Car Build Thread
---

08-20-2013
Thread
Thread Starter
Honda Civic Forum
Replies
Last Post
Mechanical Problems/Vehicle Issues and Fix-it Forum
8th & 9th Generation Civic