First Time Posting Pics

01-03-2007
You Stay Classy, San Diego
Join Date: Jun 2006
Location: Chatham, Ontario, Canada
Age: 28
Posts: 1,372
Rep Power:
168




First Time Posting Pics
---
Hey guys this is my first time posting pics so please be nice. I took these on christmas day. Rims, exhaust and bodywork are coming very soon. I'm also lookin at rear disc brake conversion. Post up some ideas. I know i need to clean up my engine alot and finish my trunk well all i have to do is cut my carpet in.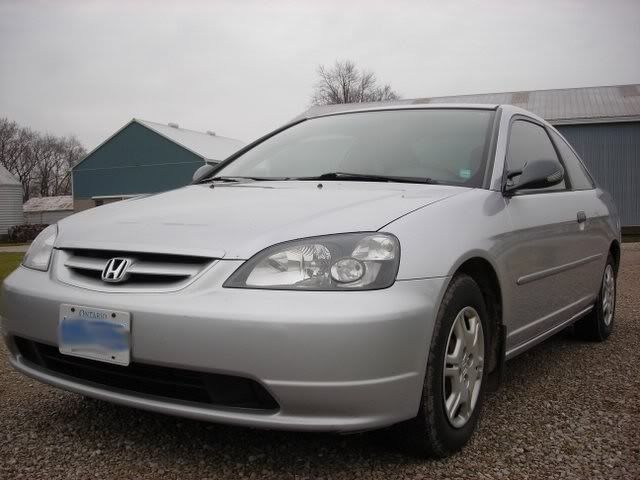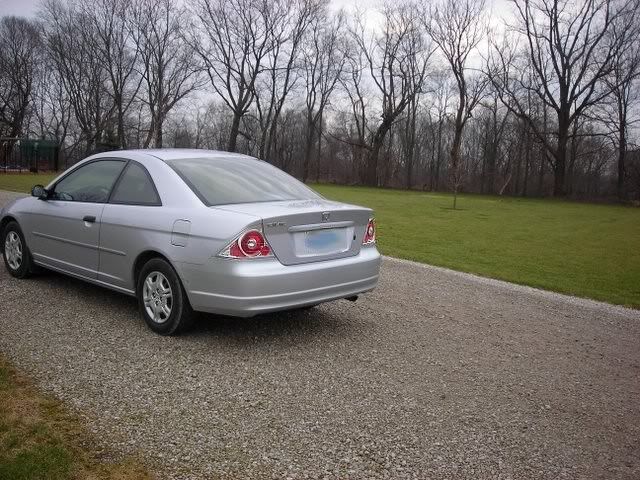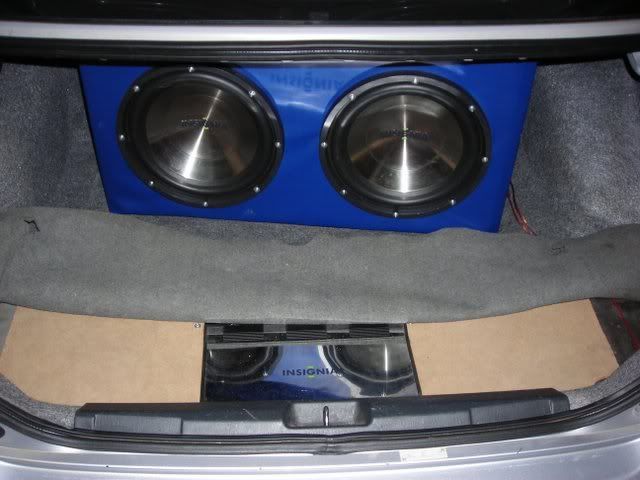 01-03-2007
Red Hot Chili Peppers....bitch
Join Date: Oct 2005
Location: Long Island, New York
Age: 32
Posts: 20,839
Rep Power:
388





take off those tails and put the stock ones back on, those looks horrible on a silver yet any color civic. Engine bay color...meh. The mirrors look out of place since you have no other cf on the car and ditch those side moldings and drop that bitch

01-03-2007
Definitely take the tails off. I think instead of buying all those little things like mirrors and taillights, you should save and buy the things that flow better, like rims and coilovers. Once you lower the car or get wheels all the little mods will look much better.

01-03-2007
Registered!!
Join Date: Jun 2006
Location: Houston, Texas
Age: 30
Posts: 568
Rep Power:
160

hey man, listen to me...paint the mirrors ur car color! trust me its worth it, i have the same mirrors and just got em on and painted and it looks amazing!!
only problem i had was that my mirror broke, (thats why i got new 1's) and was having trouble with the wiring, ...so the shop i got em painted at ordered me a new wire piece from honda to set-up the clear led signals. Hopefully i will get that sorted out tmr (Thursday)
Other than that, i would agree with keeping the stock tails on. Just get the mirrors painted prof. at a shop and get those rims/exhaust/ and lower it like a inch or so and ull be good.

01-03-2007
Registered!!
Join Date: Jun 2006
Location: Houston, Texas
Age: 30
Posts: 568
Rep Power:
160

o nvm lol sry, those arnt the exact mirrors i have. i have 1's that look really similar to those...they are like G2 mirrors or something. I got them like urs off of ebay in that fake cf look, and just got em painted and its all good

01-03-2007
Yes, it's an Acura EL
Join Date: Dec 2002
Location: 416-905, Ontario, Canada
Age: 41
Posts: 8,279
Rep Power:
281





Nice headlights. The tails are overdone and look ricey IMO, stock or 04+ or tinted stock or tinted 04+ tails would be better. CF mirrors don't make sense if they're not real CF, and the LED turn signal in the housing is kinda meh. You need to do more painting in the engine bay (though the baby blue isn't really my style) to make it flow better, and the wire cover looks a little sloppy, might I suggest sanding and repainting that one. I think the side moldings will look half decent once you get a bodykit on there. Needs a drop and rims, or at least take off the wheel covers. You shouldn't cover your amp like that, you need to keep it exposed to free air as much as possible for cooling.

Everyone starts off the same - altezza taillights and ebay accessories. It's only after a year, several hundred wasted dollars, and a few forum flames that people start looking at more significant and usable mods, like a real suspension setup or forced induction. IMO functional mods are the ones that really turn heads anyway, plus you can at least drive away in confidence AND style.

01-03-2007
Feel safe at night, sleep with a paramedic.
Join Date: Mar 2006
Location: Rochester, NY
Age: 36
Posts: 2,259
Rep Power:
202





I think the headlights and tint are the only things I like on that car.

Get stock tails, preferably 04-05, but even your originals would look better. Put your stock mirrors back on, or at least paint the ones you have silver. Drop it, and get wheels. Remount your amp before it fries itself or catches on fire. Stop painting your engine bay to match the cap on your washer fluid bottle. I don't really like the side moldings, but I don't know if I'd take them off since they're already on. I'd redo the sub box something other than blue, too. Maybe black, or gray??