Popular car air refreshener

03-24-2003
Registered!!
Join Date: Sep 2002
Location: Seattle, WA
Posts: 124
Rep Power:
0

Popular car air refreshener
---
I'm tired of the car air refreshener from Wal-Mart. Is there better ones out there? Please post what kind of air refreshener you use and where did you get them. Thanks.

03-24-2003
umm the japanese ones... the ones that everyone, their mama and their mama's mama got... air spencer i thnk it's called... they come in 4 different scents but i prefer the blue one... they should have them at local fix up shops but it's an asian thing i guess

03-24-2003
Registered!!
Join Date: Feb 2002
Location: Canada, Ontario, Canada
Age: 43
Posts: 499
Rep Power:
0

i use to spend mad loot on that air spencer stuf..the refills are crazy $$ so now everytime i gas up i buy those tree's for 99 cents..
they come in every flavour...the best are verry berry and watermelon..
cant go wroing.,...just chuck it in ur back seat and get ready for the compliments.

03-25-2003
e-married to daydreamer
Join Date: Mar 2002
Location: The Subconscious
Posts: 4,564
Rep Power:
251

yeah i heard about those air spencer things. what do they look like though?

i use those little gell pad things that come in circular little thingy. keeps the new car smell in with a hint of strawberry!

04-01-2003
Hey! Look At Me!! I'm a Supporting Member!!
Join Date: Oct 2002
Location: ARIZONA
Posts: 15,806
Rep Power:
359





air-spencer with squash insert

04-01-2003
Registered!!
Join Date: Apr 2002
Location: Boston, Massachusetts, US
Age: 40
Posts: 2,697
Rep Power:
0

Originally posted by FALKEN
air-spencer with squash insert
Yeah YEAH! Just picked mine up this past weekend...usually I have Shower Cologne. Last time I had CK Citrus...I think I'll stick to the Herb Squash though...good stuff! Nice and subtle.
And for those who don't know what they look like, GIGA is a very popular line...
Giga I: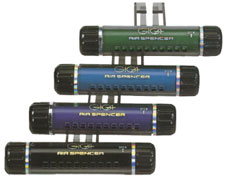 Giga II: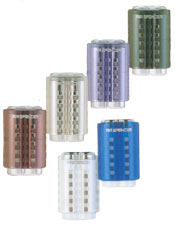 They're all over the net if you want to buy them...
Thread
Thread Starter
Honda Civic Forum
Replies
Last Post
Bolt-on Engine Performance