My first mod to my car... Indash DVD Player! (review + 7 pics)

07-06-2006
Registered!!
Join Date: Oct 2005
Location: Kettering, Ohio
Posts: 33
Rep Power:
0

My first mod to my car... Indash DVD Player! (review + 7 pics)
---
I picked up the pioneer 5700 from another member here for about $400 dollars. It is selling for $900 at crutchfield.com, but only $680 (!!) brand new at Wal-Mart. Great deal. Here are some pics of mine, along with a review:
Sorry about the pics being huge, i'm not very sure about how to resize.
General Shot: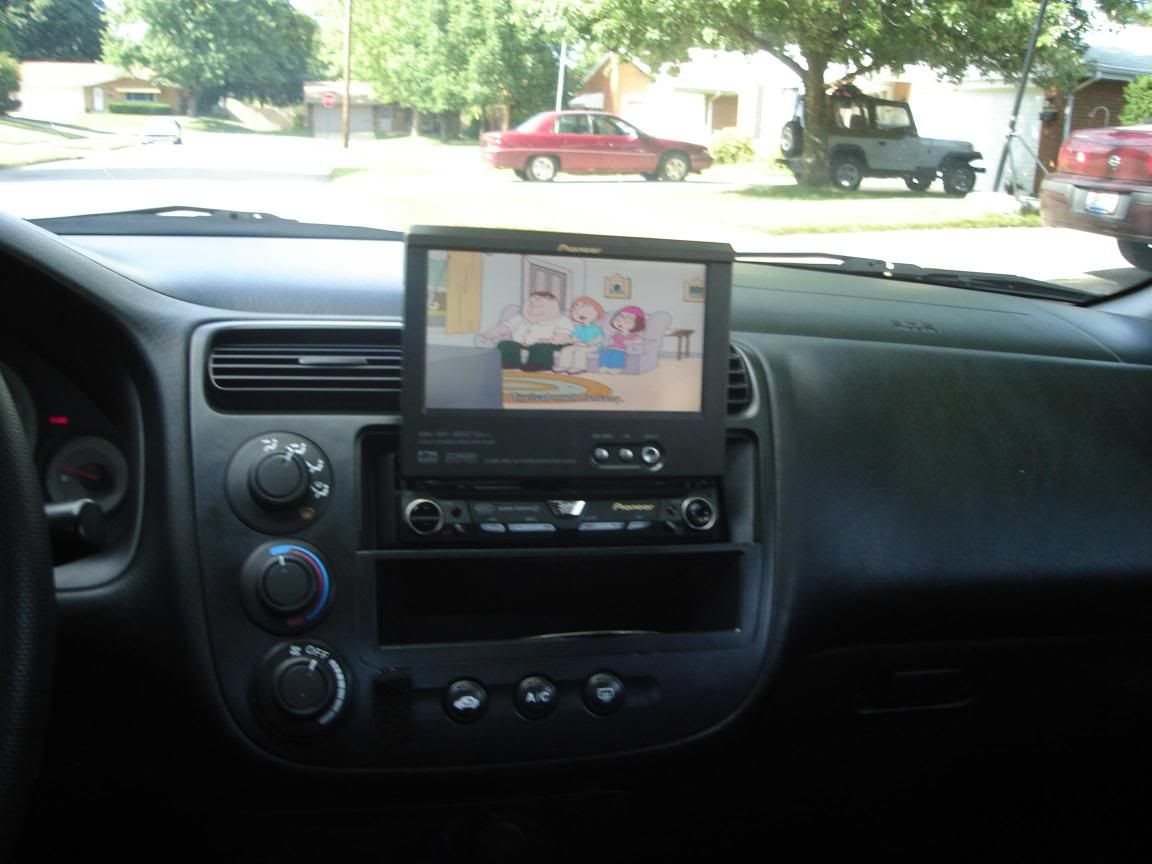 Toggle Switch I mounted in order to tricking the dvd player is in park (drilled a hole screwed it in):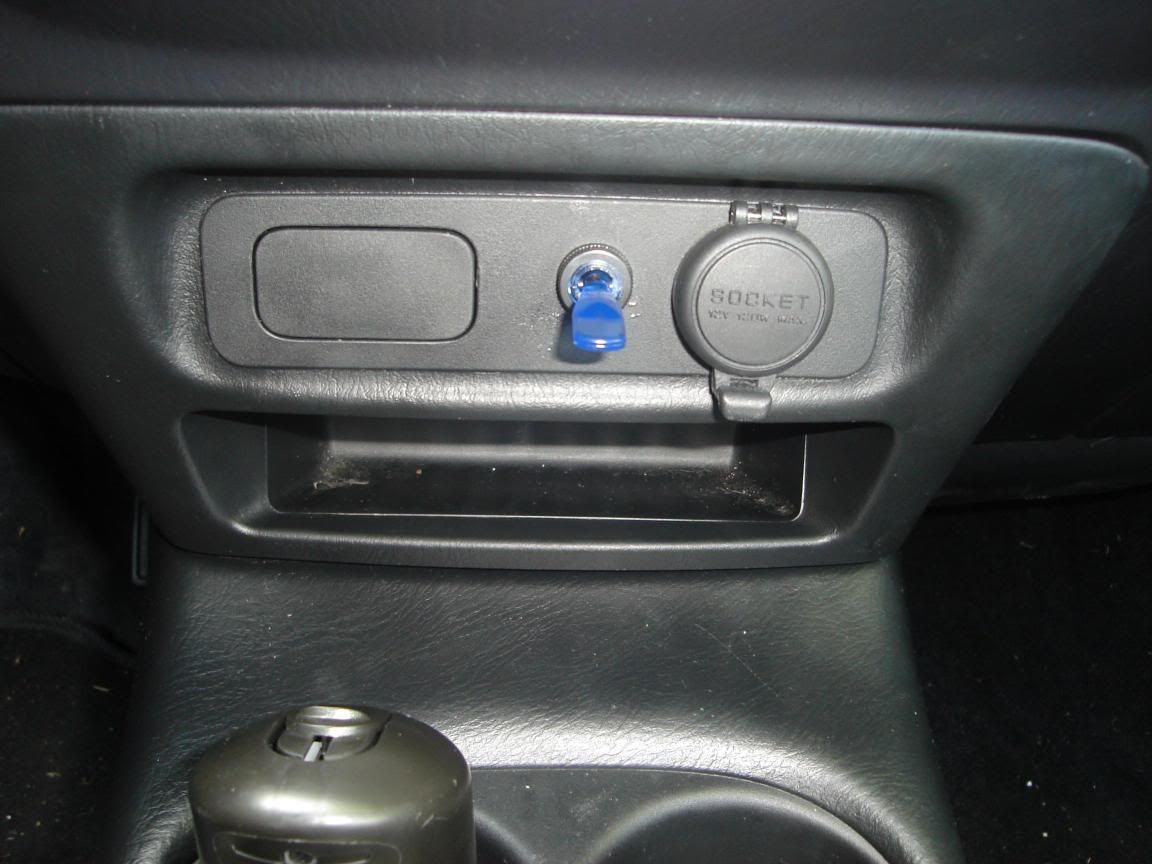 Error when toggle switch isn't engaged..
How to pick FM stations (touch screen baby)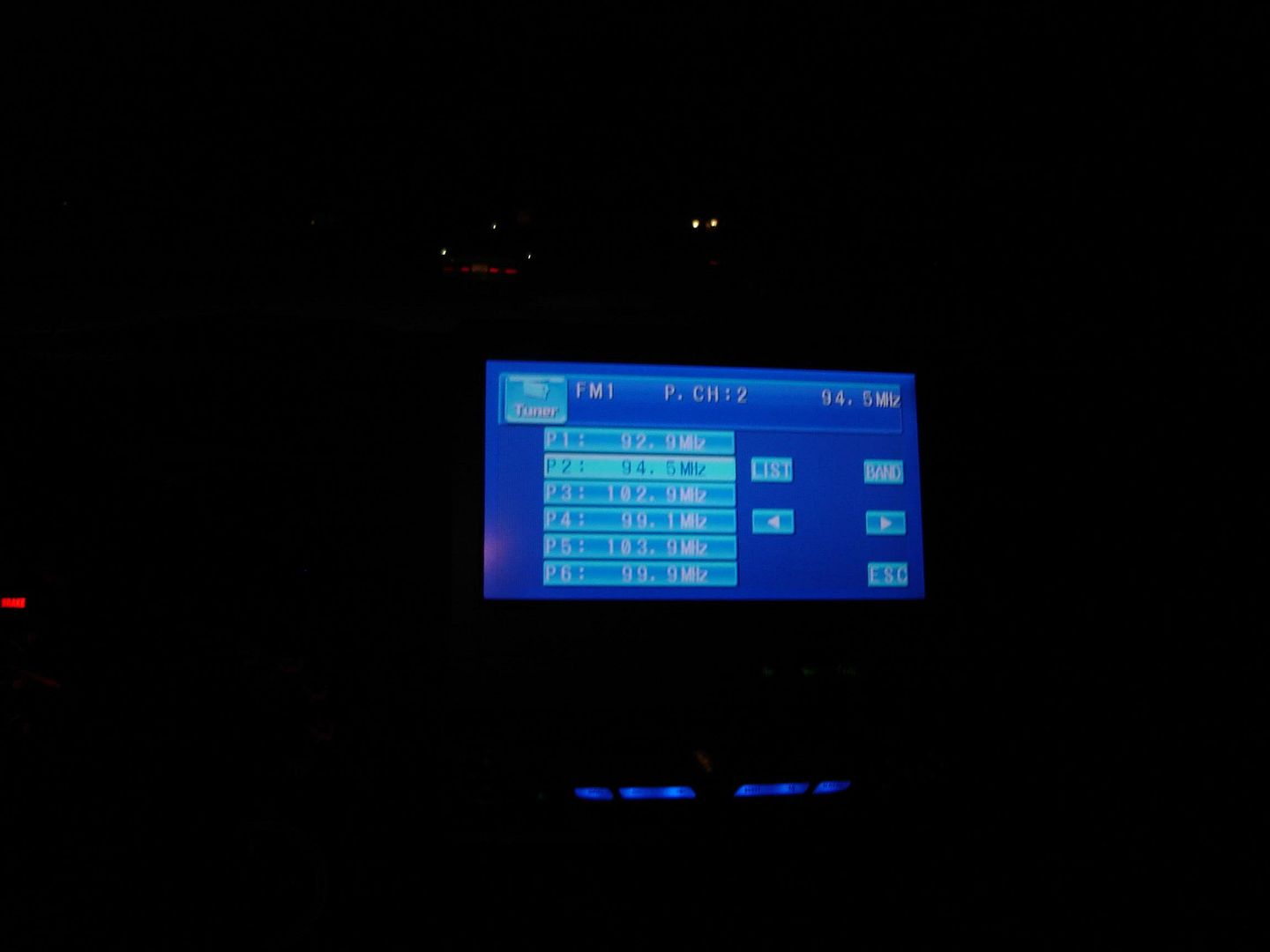 DVD player motoring down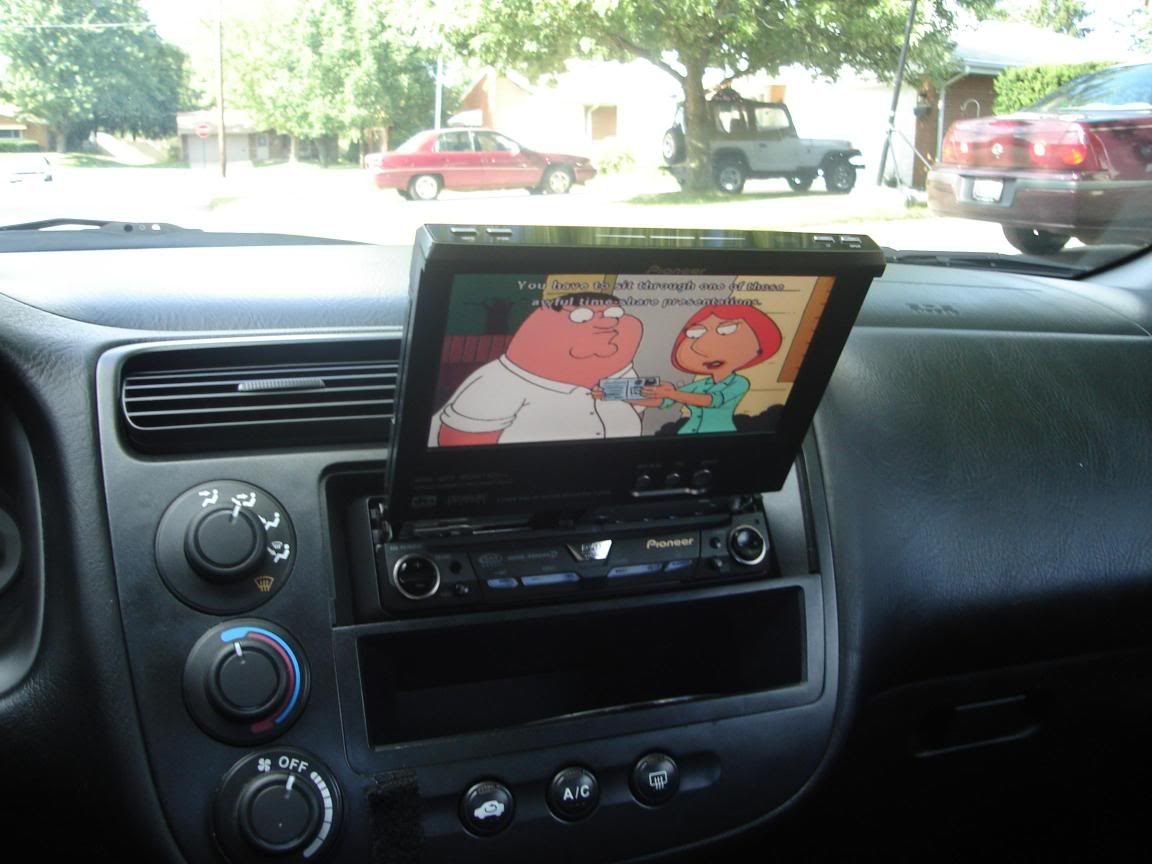 All the way in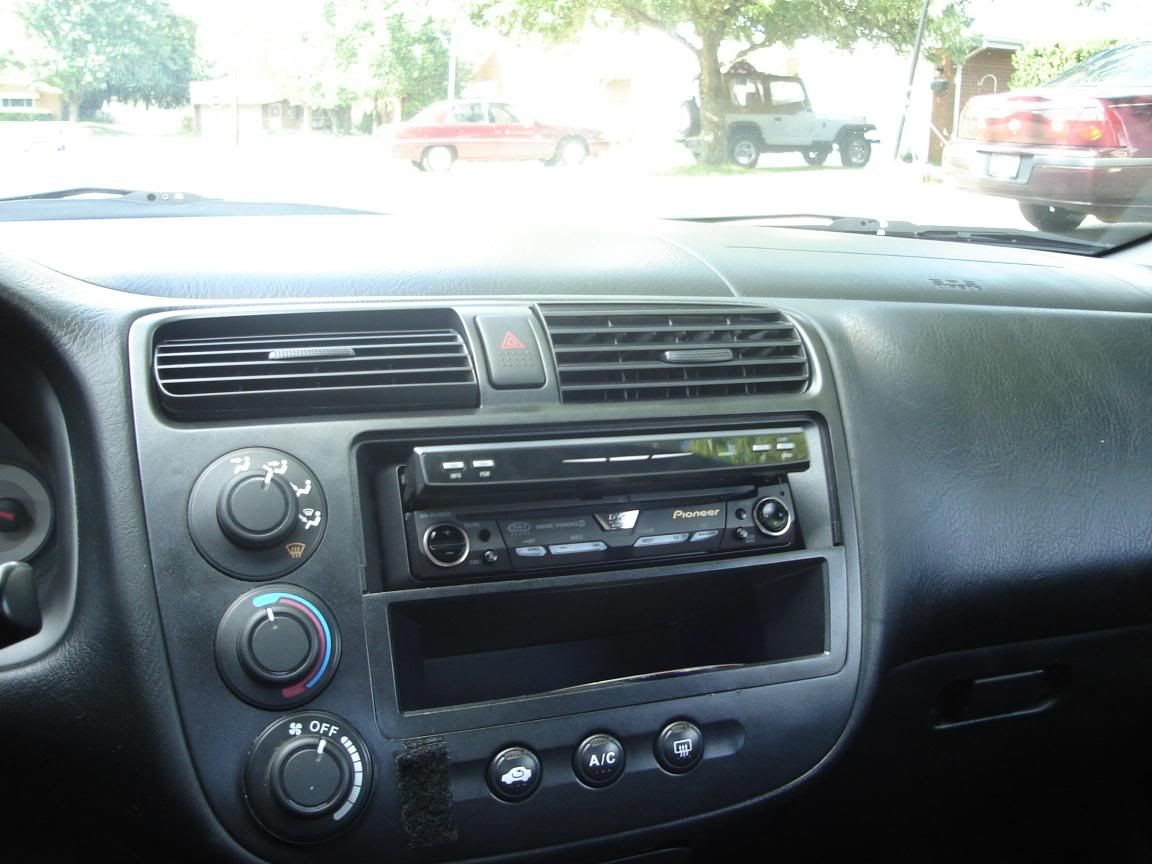 Things I like about this:
+Plays all your burned DVDs
+Touchscreen is really nice
+Easy install, only took me about an hour to replace head unit, and mount toggle switch by drilling a hole (i've never installed a head unit before).
+Beautiful screen
+Everyone I've showed it to is like.. wow that's really nice
+You can adjust the angle of the screen from i would say 120 degrees to horizontal
+Add ons, control Ipod /w touchscreen, navigation, or rear view camera, and video hooksup for playstation, etc
+Adjusts to day and night viewing
+Detachable Faceplate (and blinking red security light when it's off to deter thieves)
-Hard to learn the controls, once you do it's easy though
-With the screen in you can't see anything, you can adjust volume, but you can't see what FM channel you're on etc, but i don't plan on having the screen down much.
-Bland Background, no cool screensavers while music is playing. (there's 1 but it sucks.
it's a really good unit and i definatly recommand picking it up, espically since it's cheap as hell at walmart. Cheers.
---
Last edited by Chesskid1; 07-06-2006 at

06:07 PM

.

07-07-2006
Last time I had this much fun some furniture got broken!
Hey! Look At Me!! I'm a Supporting Member!!
Join Date: Mar 2004
Location: PA
Age: 32
Posts: 8,846
Rep Power:
273





haha congrats! I love that the first pic you have posted of your dvd player is with family guy on the screen. I did the exact same thing!

You're going to love it! Enjoy!