Wes_R x TL type S (54 pics)

08-22-2012
Registered!!
Join Date: Jan 2009
Location: Toronto
Age: 36
Posts: 8
Rep Power:
0

Wes_R x TL type S (54 pics)
---
Hey CivicForumers,
My first thread here so I wanted to make it meaningful and Honda related. I hope you get a chance to read through and catch some tips on taking care of your Civics.
Anyway I was contacted by the owner who had recently purchased this Kinetic Blue Pearl TL type S saying that he had just bought and installed the A Spec body kit and that he now wanted to get the paint etc in the best shape possible. I advised him on a 1 stage polish because of the weather and we finally figured out a date. Which brings us here...
It was delivered close to dawn and I didn't want to wait until the morning to get started so I began prepping the car in the dark.
Starting with the engine as usual.
I sprayed on some Blitz APC.
Agitated some areas with build up.
Then blew dry, dressed, and started the car to let the engine warm up and evaporate any water still sitting.
Moving on to the rims I applied Autoglym Custom Wheel Cleaner and started on the inner barrel with my EZ Brush.
Used my Race Glaze Brush to clean the lugnuts and calipers.
And a microfibre mitt to clean the rim face.
With all of that out of the way I could finally start washing the car.
2 bucket method with a natural sea sponge was used to clean the panels. Rinsing the dirt off my sponge after every panel or half a panel in the water only bucket.
Rinsed off the car.
Then brought it in the garage to dry with my new microfibre towel that I am finding to be much more better then my previous waffle weave towels.
Clayed the paint before polishing and was picking up a little bit of contaminants but nothing to crazy.
I masked off the car, then measured the paint which for some reason I can't explain did not take pictures of.
Finally began polishing and the combination used was the PC with a green Lake Country pad and M205.
Here are the befores and afters.
Before
After
Before
After
Before
After
Before
After
Before
After
After the polishing I unmasked the car clean up the left over residue and then ipa wiped down the car.
Here are some results of my work with no wax on yet. lol I emailed these photos to the owner and he showed them to his girlfriend who couldn't believe it and tried to say my work was photoshopped or it was some sort of trick lol.
Also double checked my work with my new Infratech which omits the same spectrum light as the sun.
Finally waxed the car with Autoglym HD.
And while the wax was curing dressed the tires and cleaned the windows.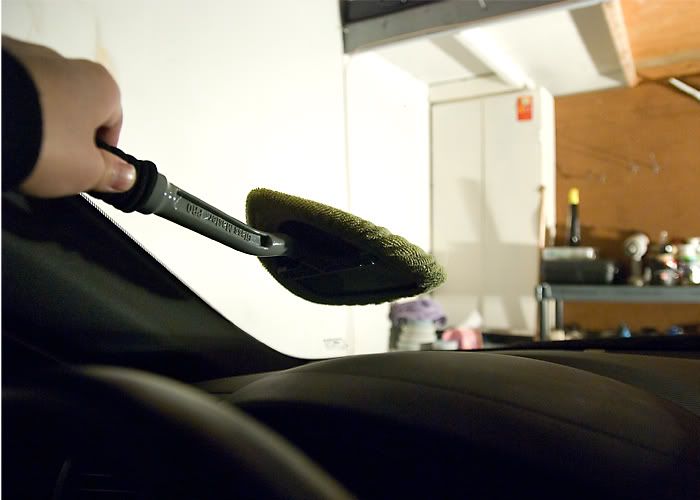 And now finally the finished pics in all their glory.
Trust me polishing in the cold is never fun but one thing I loved was with the snow on the ground they were making for some great reflection picks on the paint!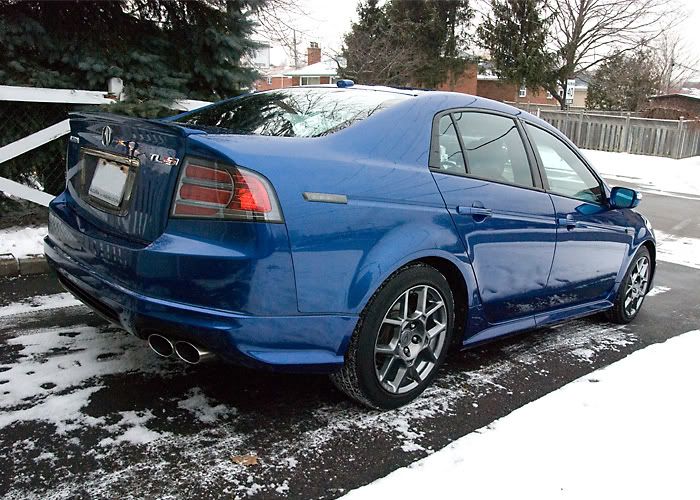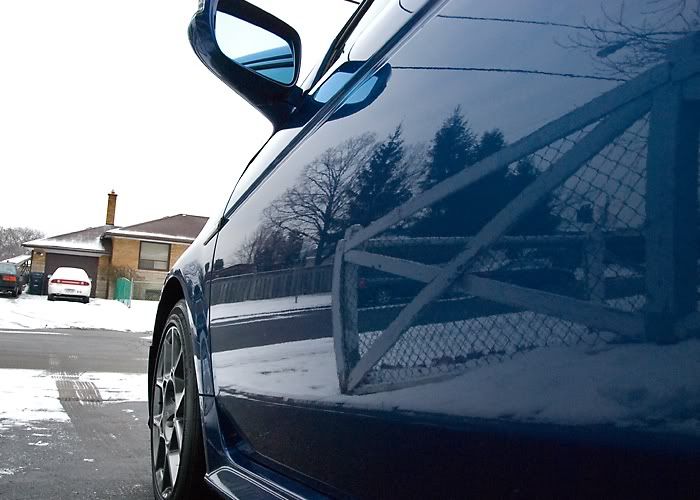 And the last pic to complete the walk around.
And my personal favorite 2 pics.
I know it's summer but for those of you missing winter hopefully this write up will carry you over lol.
Cheers,
Wes

08-22-2012
Registered!!

Re: Wes_R x TL type S (54 pics)
---
Out of curiosity, how much did that cost the customer to have done? I am thinking about getting my paint fixed up but I'm trying to see what a good price would be.

09-04-2012
Premium Member
Hey! Look At Me!! I'm a Supporting Member!!
Join Date: Sep 2002
Location: NV
Age: 38
Posts: 51,312
Rep Power:
725





Re: Wes_R x TL type S (54 pics)
---
great job and pics. sucks you dont really get a summer up there. as soon as he drives it away, it will be messed again
Thread
Thread Starter
Honda Civic Forum
Replies
Last Post
8th & 9th Generation Civic
Mechanical Problems/Vehicle Issues and Fix-it Forum