Got my first return business as a detailer

07-05-2005
i like shiny cars
Join Date: Jun 2003
Location: Louisiana
Age: 34
Posts: 397
Rep Power:
201





Got my first return business as a detailer
---
About 1 1/2 weeks ago, I detailed a Porsche Carrera S4 for a guy. Car was in great shape as far as swirling. Had one scratch that I was able to minimize on front bumper. I could feel it with my fingernail in some areas and it was on a bumper. Bumpers and heat is not good
.
Here are a few pics of the porsche.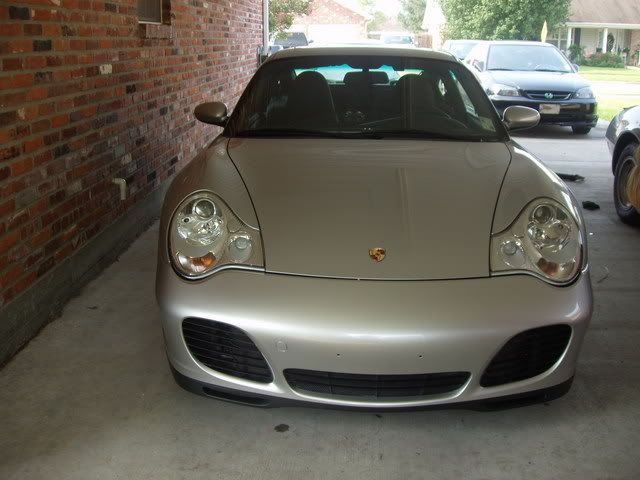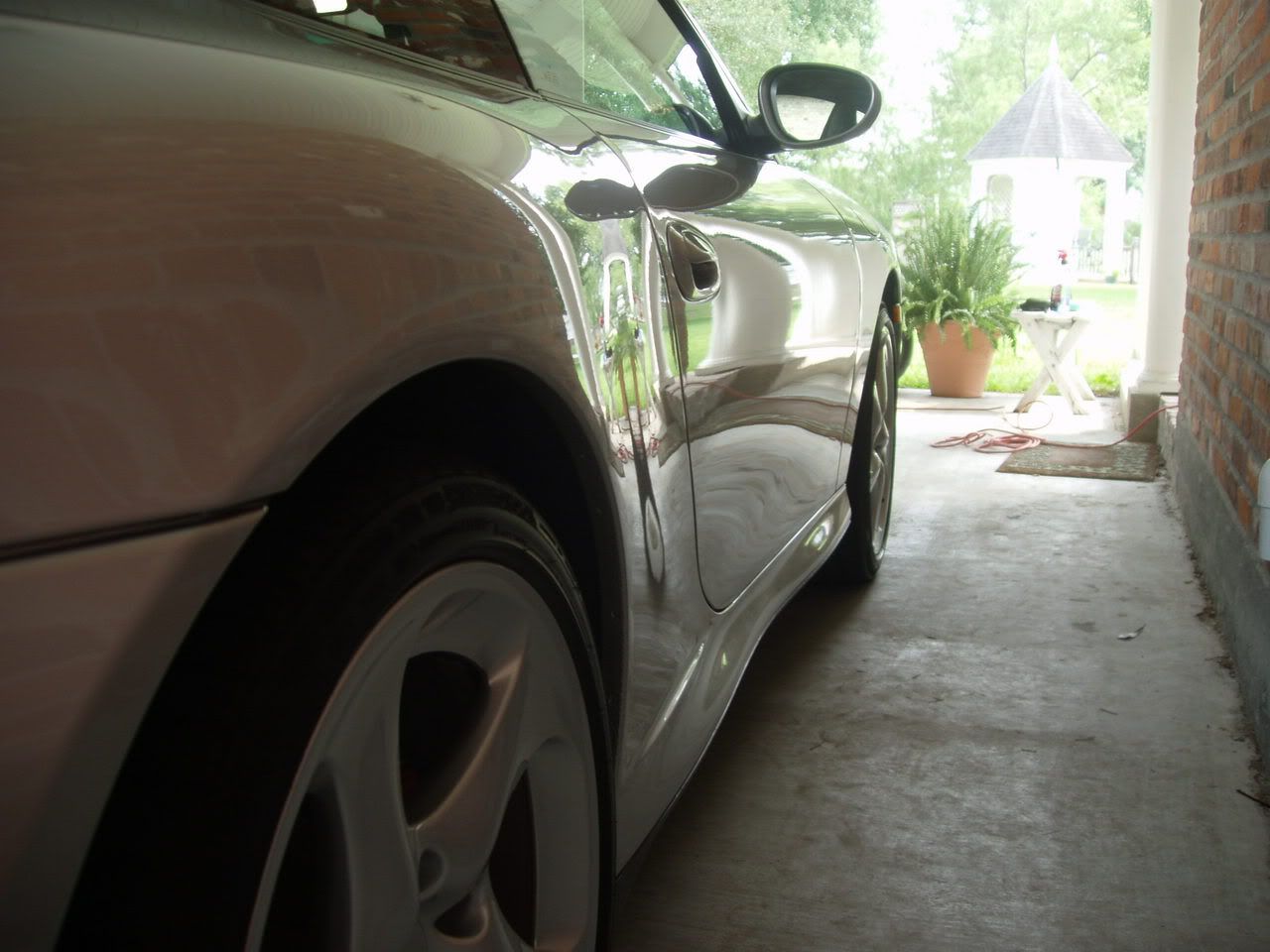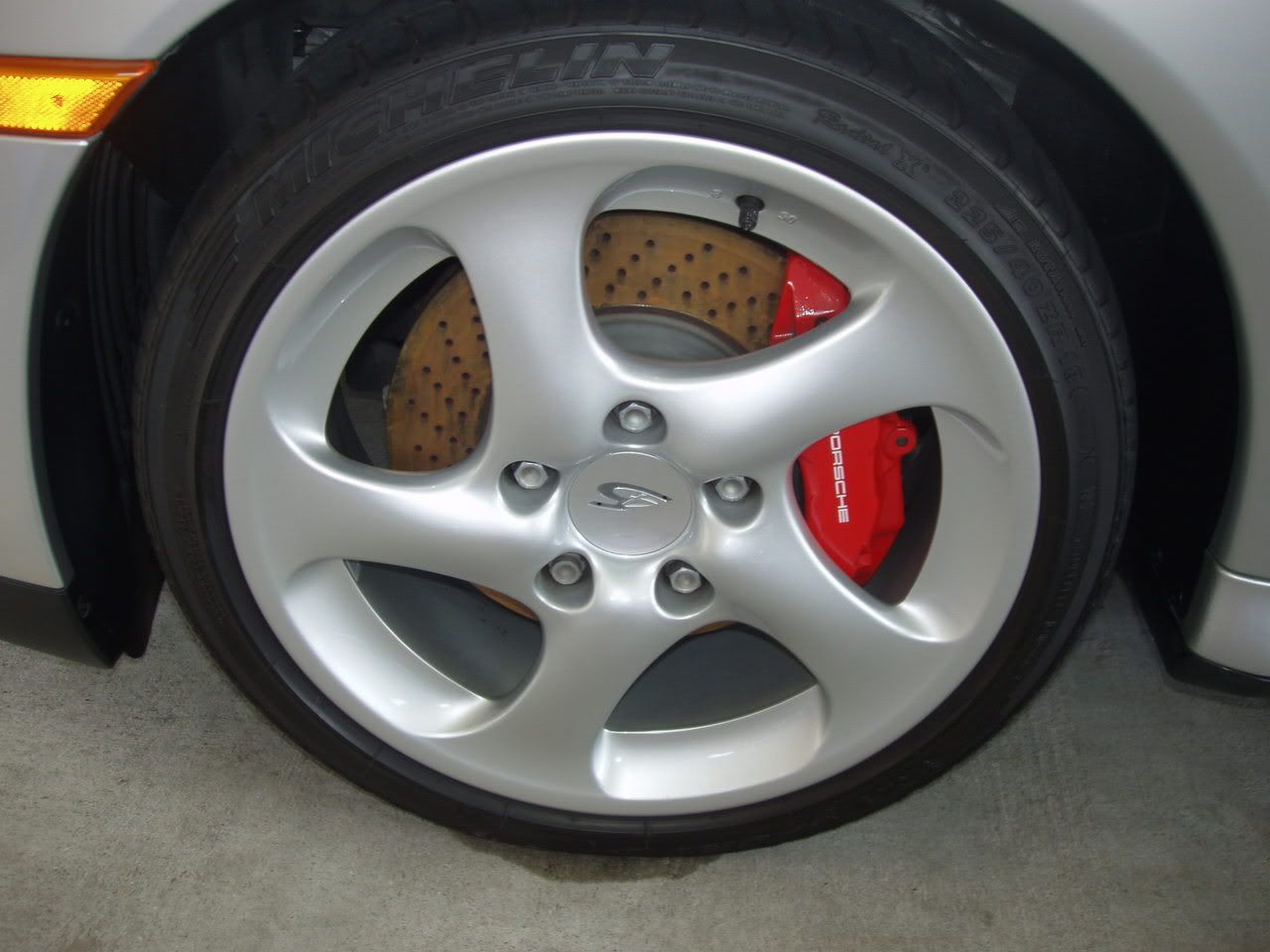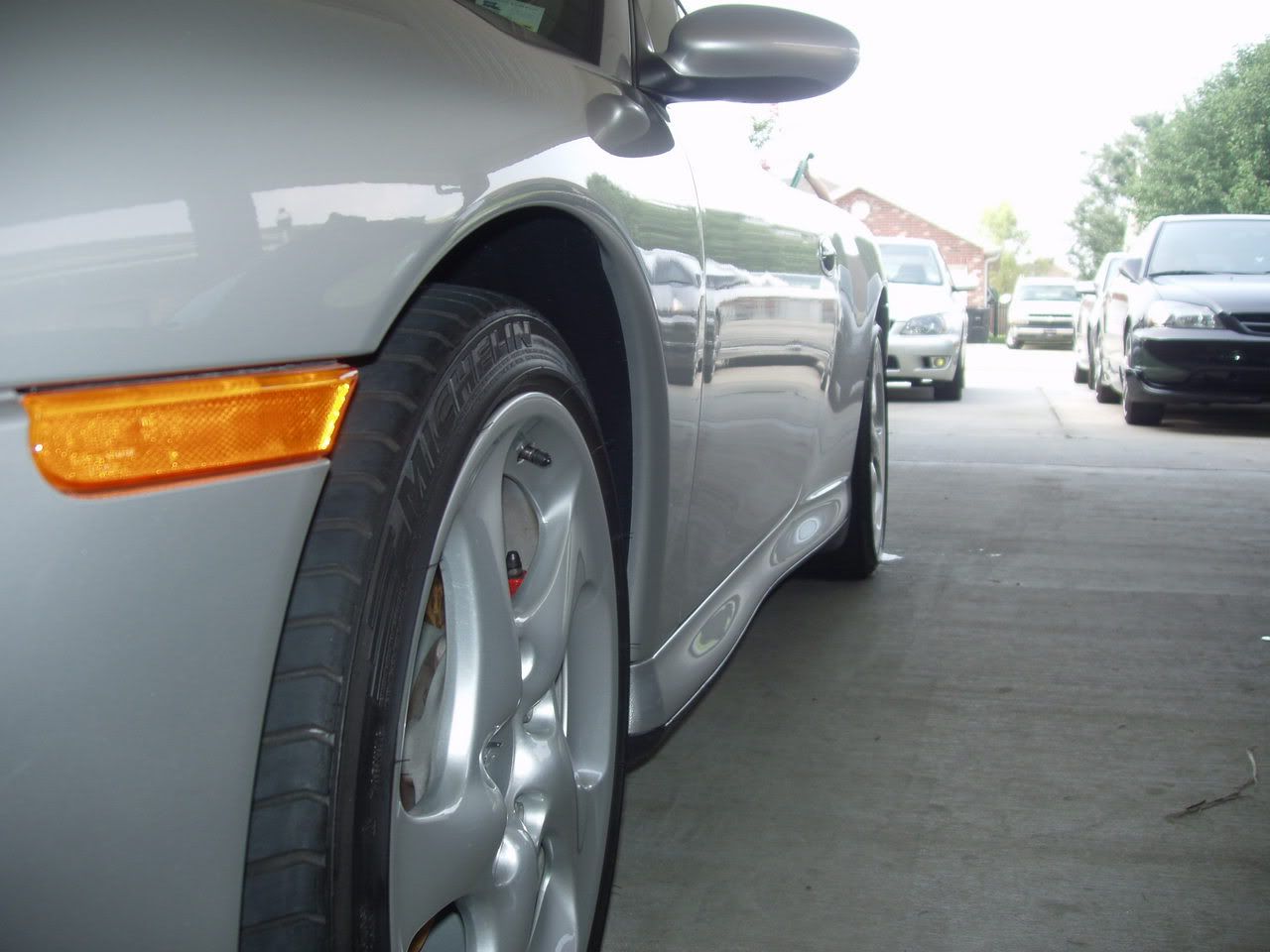 Took me bout 6hrs to do taking my time with 45min lunch break.
Process:
Exterior
Wash Pinnacle Shampoo
Clay
Pinnacle Paint Cleanser
SSR 2.5 with PC
Meg's #7
S100
Pinnacle Souveran
IG on glass
Dress trim with some interior QD Spray ( UV Protectant)
Had a shitload of wax on the vents on the rear and all on the trim.. Pain in the ***. Had to resort to tooth picks with terry cloths to get alot of it off.
All Jambs wiped down and protected with spray wax.
Interior
Requested no chemicals
Basic wipe down and vacuum
Profit: 150bux and promise of other vehicles once i proved myself.
Well I got his wife's black mercedes 4 door soon, so im doing something right. If he wants the same treatment i'll prolly charge 225.
Wat do you guys think?

07-05-2005
Premium Member
Hey! Look At Me!! I'm a Supporting Member!!
Join Date: Jun 2001
Location: Long Island, New York, US
Age: 47
Posts: 9,362
Rep Power:
309

Damn $225 to detail his benz. I cannot get those prices here in NY. Where do you live? I charge between $125 and $150 to do a full detail and people look at me like I have 2 heads when I tell them that price.

I used to work for a porsche dealership and I use to detail Porsche, Vw's, Audis and Panos cars all the time. Porsche is prolly one of the easiest cars to do because with the interiors the owners usually just want the dash and door swiped down and just a vaccum. Thats what I have seen from when I use to work there.

You make a great profit on that porsche, especially for a car that wasnt that dirty from the beginning.

One question though, Why are the rotors so rusty?
Scott

07-05-2005
Looks great. There arent too many porsches around here. My brakes rust like that while im washing and waxing it. Just offer to clean it off, and then take it around the block about 45 times and charge an extra 20 bucks. Good to go!

07-05-2005
Premium Member
Hey! Look At Me!! I'm a Supporting Member!!
Join Date: Mar 2003
Location: Houma, Louisiana
Age: 35
Posts: 2,356
Rep Power:
218





nice job ron, go make that paper man! yea, the rotors are rusty due to the weather conditions and i'd assume that the car sits a good portion of the day. it doesnt take long for my rotors to look like that either maybe 1 or 2 days of not being driven. you guys dont have that problem up north

07-05-2005
My Baby Daddy
Join Date: Nov 2002
Location: Hillsborough, NJ
Age: 40
Posts: 872
Rep Power:
0

Yeah, the same thing happens up here. A couple days sitting during the rainy season and the rotors on my nissan are nasty looking. Fotunately it only takes a short trip to remove it.