sneak peak of projekt 4door

02-27-2006
Registered!!
Join Date: Nov 2005
Location: Oakville, ON
Age: 31
Posts: 299
Rep Power:
0

sneak peak of projekt 4door
---
First time posting,, i said i wudnt post untill it was done but i guess i lied?
neways still have to install my suspension, SS which u cant see neways.. wheels are sleepin in basement and eventuall oem lip kit.. wut do u think so far: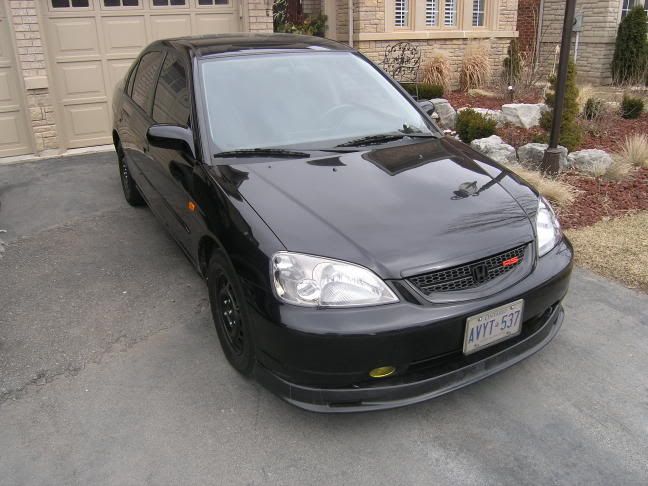 still needs to be cleaned.. jus came out of the garage but u get the idea..

02-27-2006
There is
[email protected]
in my @SS...
Hey! Look At Me!! I'm a Supporting Member!!
Join Date: Apr 2005
Location: Portsmouth, Ohio
Age: 34
Posts: 5,067
Rep Power:
233





i like it man, looks good so far, i wanna see the wheels on it
Thread
Thread Starter
Honda Civic Forum
Replies
Last Post
Mechanical Problems/Vehicle Issues and Fix-it Forum
General Honda Civic Forum Archive.
I.C.E. (Audio) & Electrical Upgrades
General Automotive Discussion